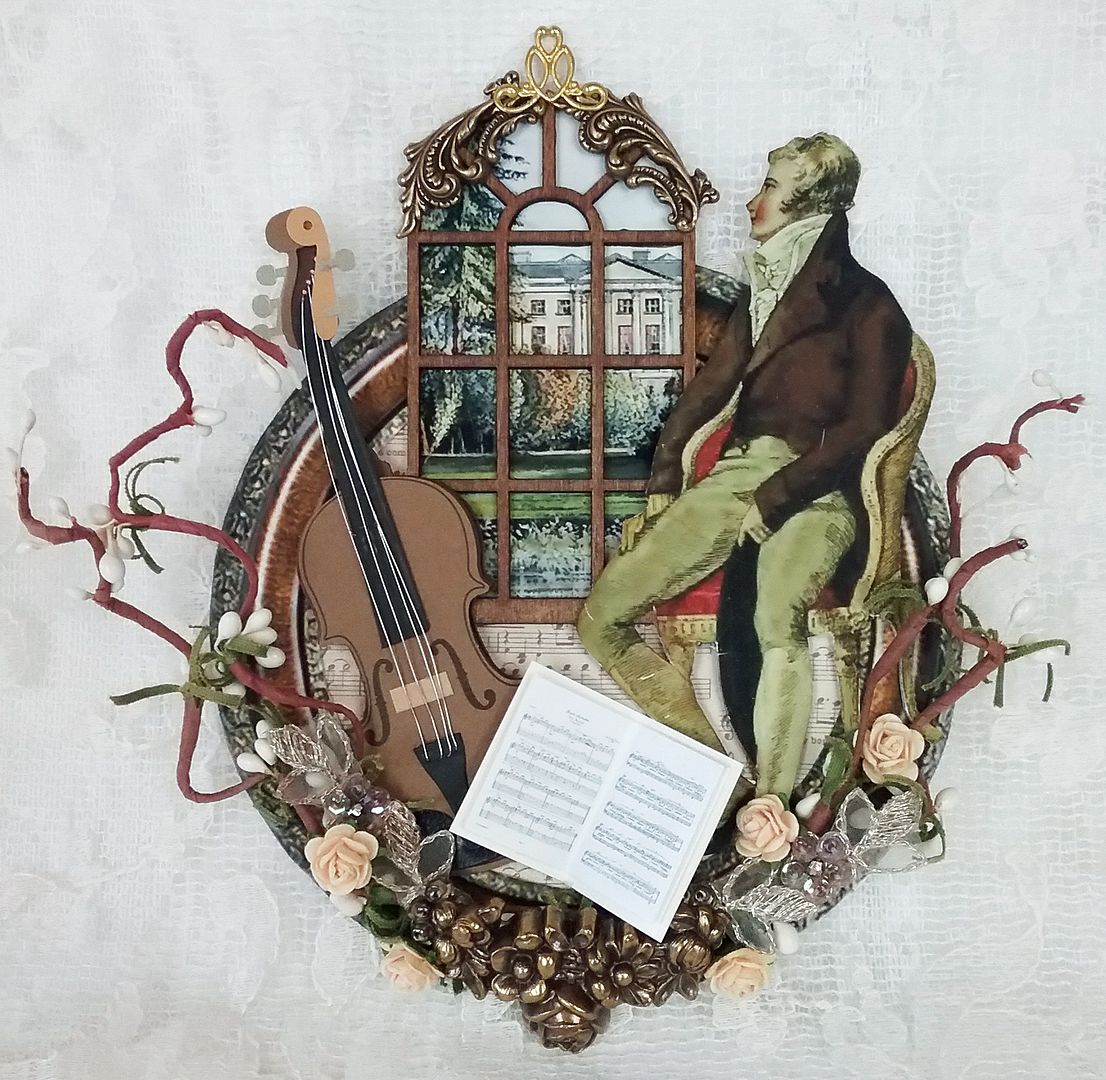 So many of the pieces I make incorporate images of women so it is nice to create a more masculine piece.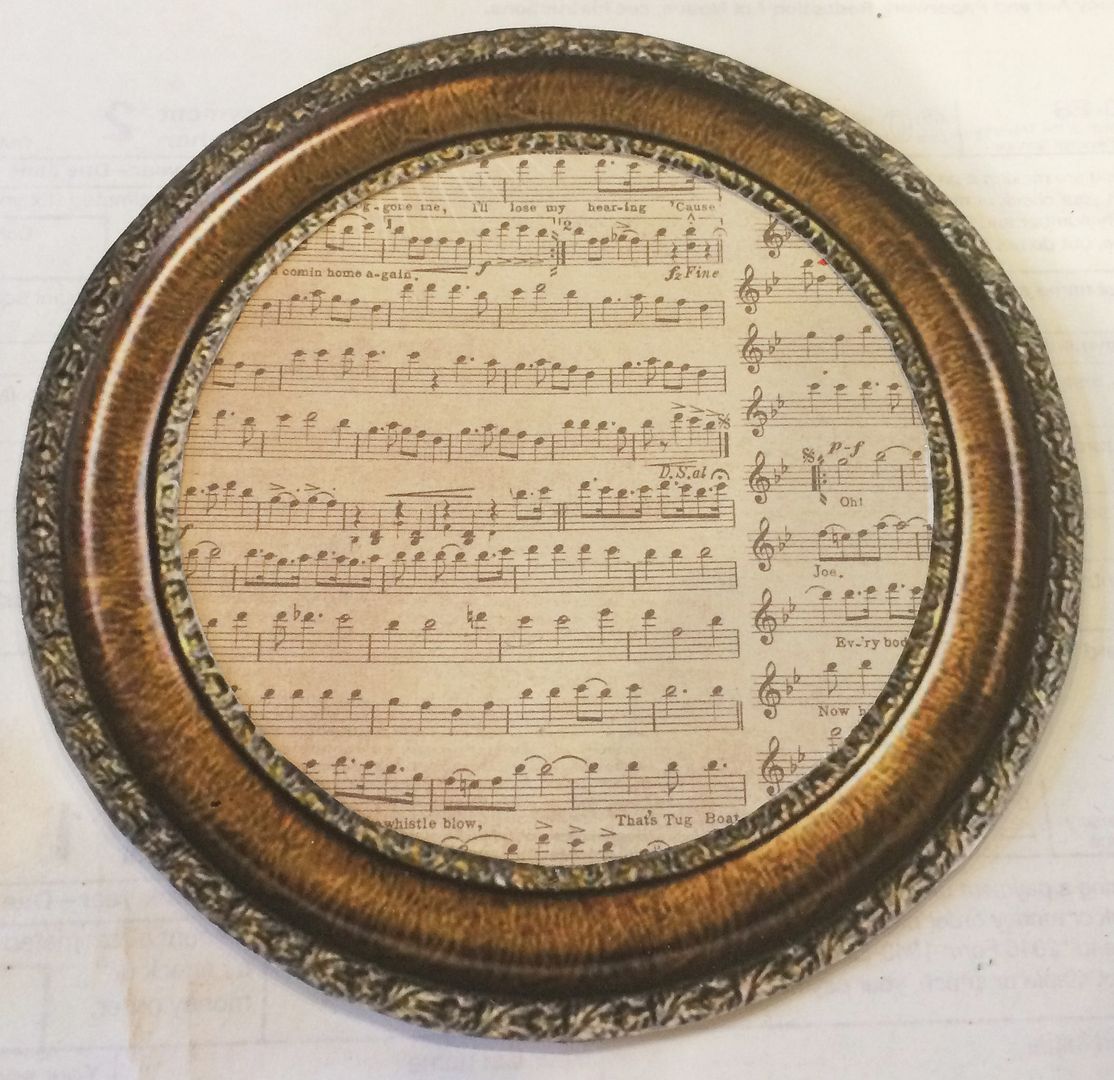 Next I added the instrument, (I'm thinking that it's a cello?), and the sheet music.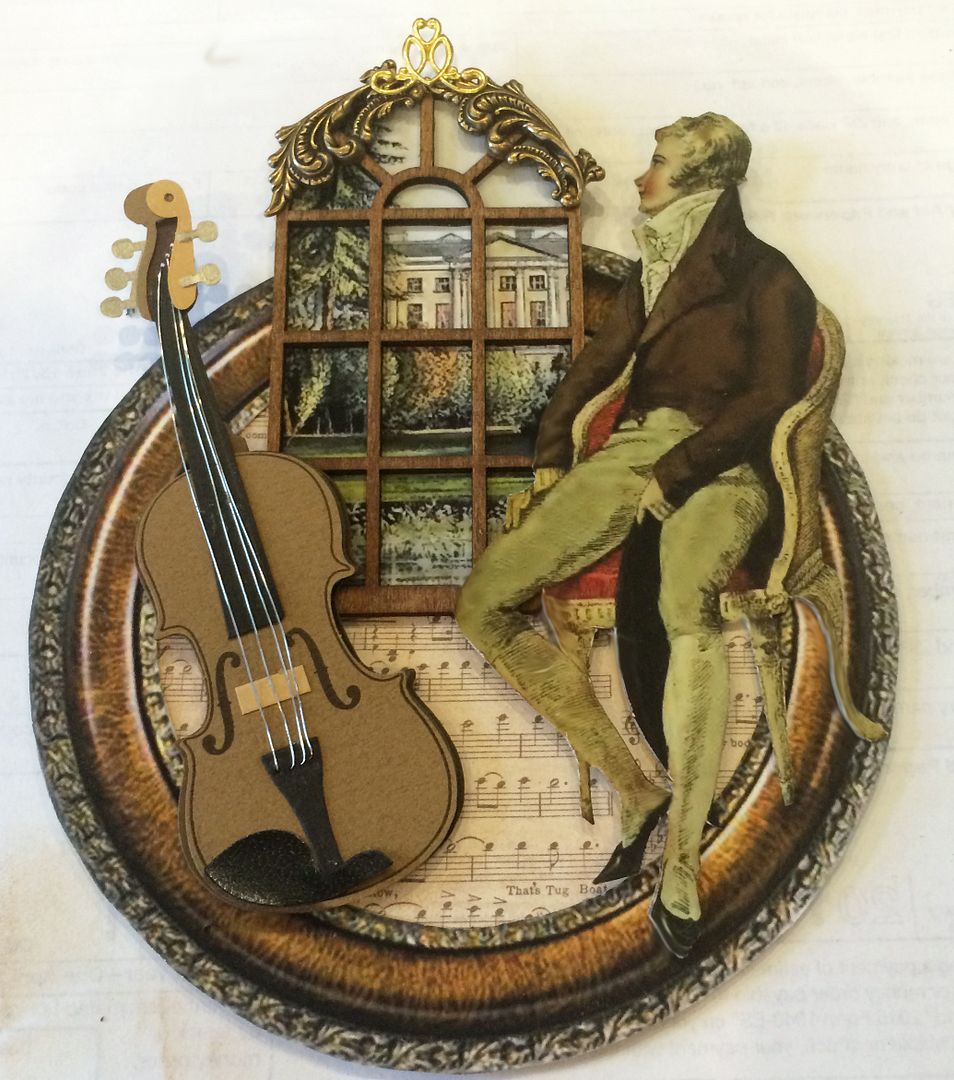 For further embellishment I added brass pieces to the top of the windows and to the bottom I added, paper vines and flowers, beaded trim and a brass piece.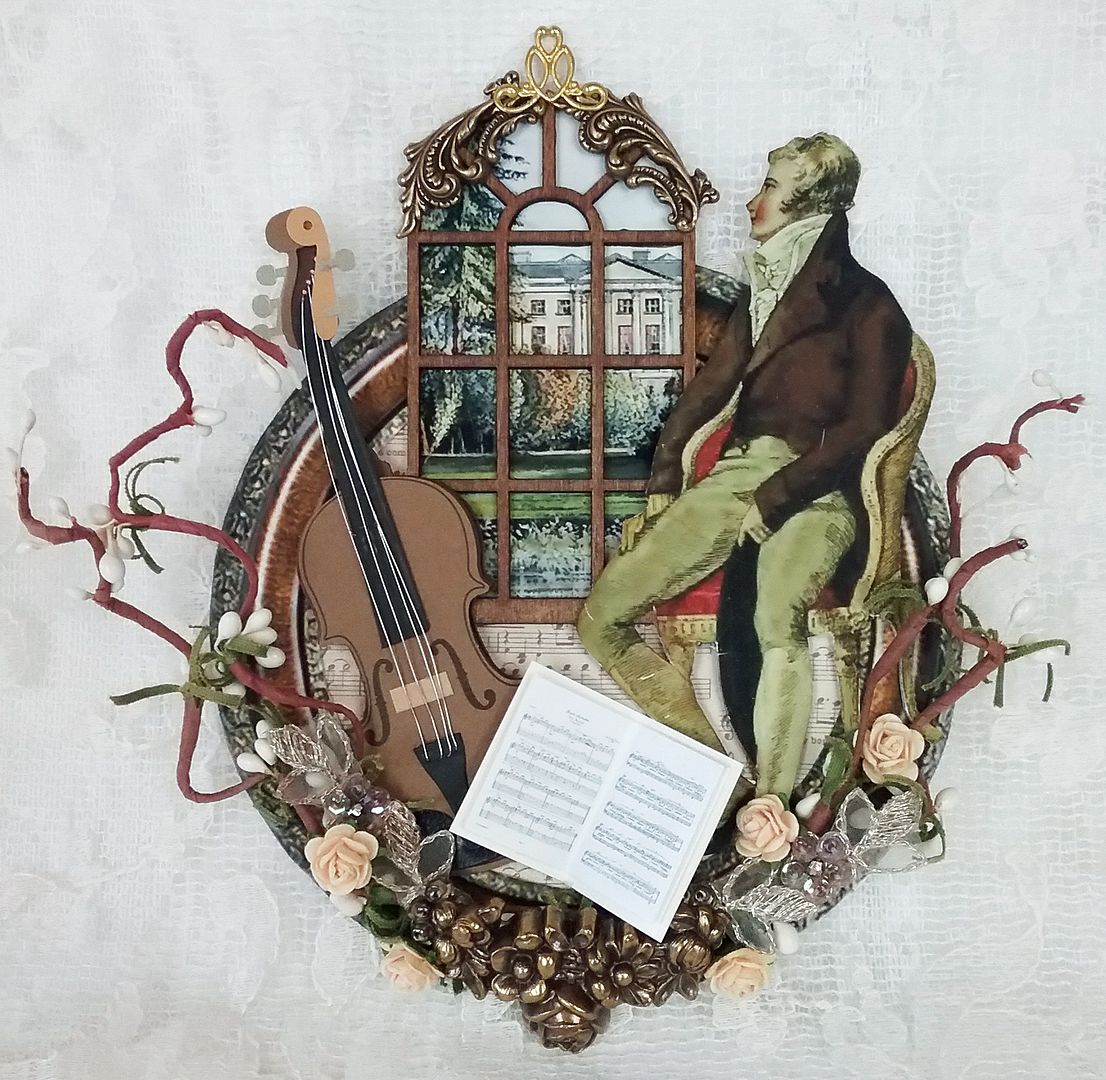 ALPHA STAMPS SUPPLIES USED IN THIS PIECE
The backside of the paper below is very close to what I used.
STAY TUNED FOR SOME HOLIDAY/CHRISTMAS PROJECTS